Huntington Home – Holiday Light Reels Eliminate Tangled Lights!
It's the same problem every year. You are painstakingly cautious in wrapping up and putting away your holiday lights. Then, the following year they're one big tangled mess anyway! One night while at our local Aldi, Matt came across these Huntington Home Holiday Light Reels. Problem solved.
He grabbed one pack, we didn't know how easily they'd work or how much they could hold.
We have two stories that we light, plus three, yes three trees.
I also attach lights to garland for around banisters, or over doorways. It varies from year to year. It just feels like no matter what I do, each year the lights come back out of the storage bin a tangled mess. Even if I wrap them neatly, and keep each string separate, they tangle within themselves somehow! I also feel that the bins I used for lights, could be better used otherwise.
Opening the Package & Assembly
The Hunting Home Holiday Light Reels comes together in a plastic packaging. When you open that you'll see 10 separate parts.
6 green wheel "halves"
3 red wheel insides
1 red/black canvas carrying bag
To assemble you'll take two wheel "halves" and one wheel center. Lay the center inside the bottom wheel half with the wider par laying flat on a surface. The other wheel half will connect in to the first via the plastic hooks and holes. You'll need to use a decent amount of pressure, but once the first one connects, the others will connect much easier. They'll need to snap into place. The red part serves as your handle to spin the wheel while you are winding up the lights.
Wrapping Up Your Lights
Once you've assembled your Huntington Home Holiday Light Reels, it's time to roll up those lights. From what I noticed, they will hold one long (30- feet or so) string of lights and 3 short (10-15) foot rolls. You'll have to hold on to whatever end you start with when you begin to roll.
Pro tip: Start with the end the plug goes into in the center. This way the actual plug itself is strung on the wheel last. You can then test your strings way easier the following year to see if they're still good to go.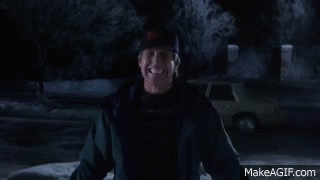 The lights I have, mostly LED, fit perfectly.
As I filled each wheel, I was able to slip them conveniently into the red canvas carrying bag that comes with the wheels. The three wheels, when filled, fit seamlessly into the bag. It zips shut, and can be stored on a shelf, or hung by the handles from a storage hook.
---
See more of our Home Decor product reviews.
See all Reviews in our Product Review Portal.
---
Purchase Huntington Home Holiday Light Reels
When the Christmas supplies come out at your local Aldi, make sure you grab a few of the Huntington Home Holiday Light Reels. If you don't live near an Aldi, you can find them or something similar on our SHOP page linked below.
Shop products mentioned in this post and more.
Disclaimer: We may earn a small commission for our endorsement, recommendation, testimonial, and/or link to any products or services from this website. See our Privacy Policy for more.
---
See more of our Home Decor product reviews.
See all Reviews in our Product Review Portal.
---
---
Connect with us on Social Media
---