Oatey Fix It Stick – From Lowe's
It's been a home improvement weekend. I fixed a leaky gutter, and then created another problem: a cracked tile. The surprise fix was this Oatey Fix It Stick I purchased at Lowe's
Earlier this morning, I tried to put a hammer back in its spot in our garage toolbox. I went to pick up some papers under the hammer at the same time. The hammer slipped out of my hand and onto our ceramic tile kitchen floor. Of course, it took a significant chip out of the floor.
How Do I Fix That?
After doing some research on the Google, I found that one way to repair a ceramic tile (other than replacing the entire tile) is to use an epoxy mixture to fill the crack or chip. I wasn't able to find a great solution at Lowe's that had reviews available that made me comfortable enough using them, except for one.
Oatey Fix It Stick to the Rescue
The product is an epoxy putty that I couldn't find anyone having used for tile repair, but it had excellent reviews otherwise. The label and specifications also suggested for use on ceramics. I decided to give it a shot.
About Oatey
Since 1916, Oatey has provided reliable, high-quality products for the residential and commercial plumbing industries, with a commitment to delivering quality, building trust and improving lives. Today, Oatey operates a comprehensive manufacturing and distribution network to supply thousands of products for professional builders, contractors, engineers and do-it-yourself consumers around the world.

Oatey Website About Us Page
Oatey has locations in the United States, Canada, Mexico, and China.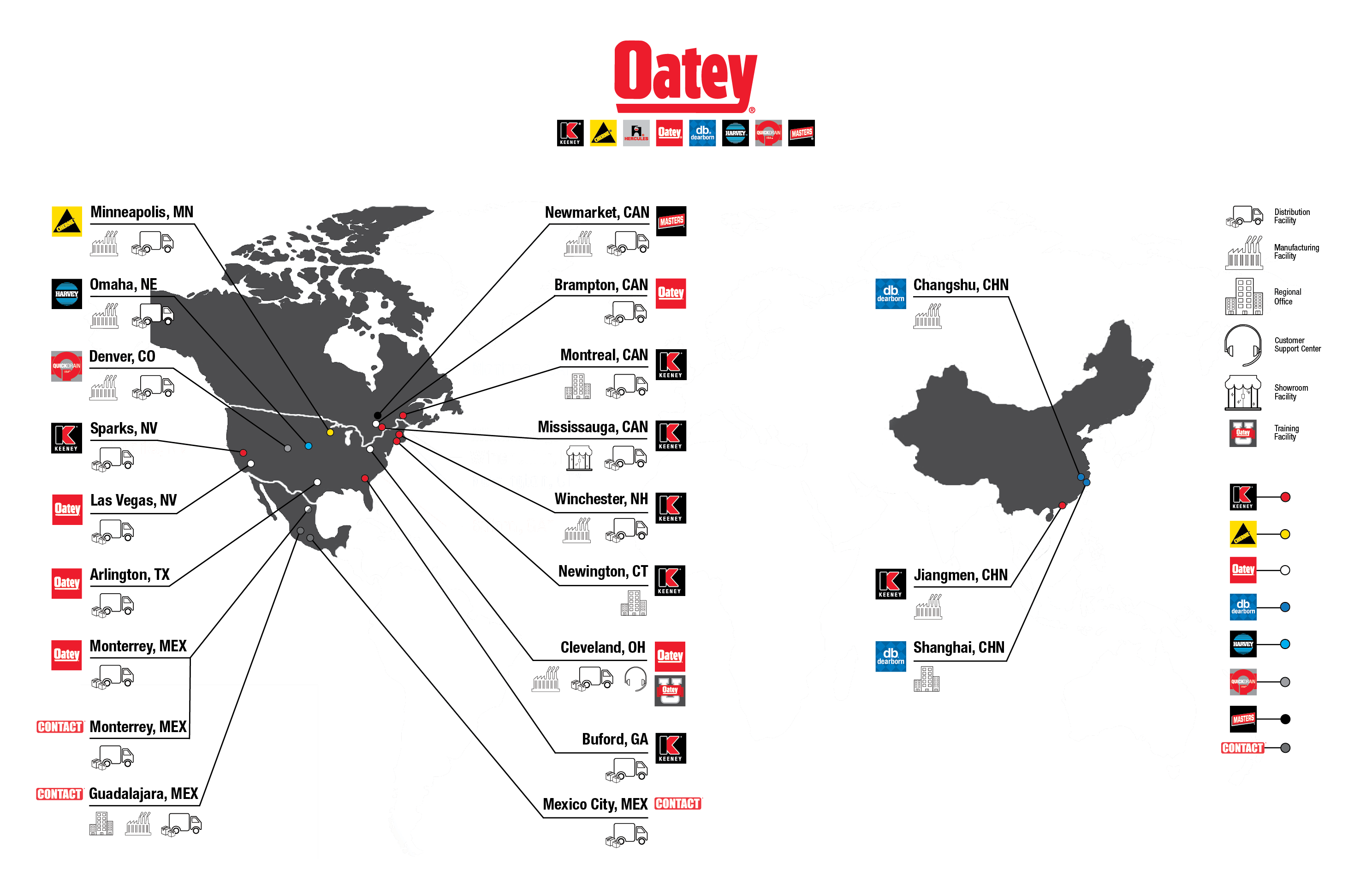 Fixing My Cracked Tile
I opened the tube and peeled off a small portion of the putty stick, kneading it together in my hands to activate the epoxy. Then I pressed a small amount into the chip that was taken out of the tile. I did my best to smooth it down as much as possible. I put a bucket over the top of it, and left it cure for about an hour. The instructions state that it is sand-able and/or pain-table in one hour.
A Surprising Miracle
I came back to the tile in an hour, and was amazed with the results.
The color matched almost perfectly. We're lucky to have tile that's gray and has many different color patterns. I honestly couldn't even find the spot without putting my head down close to the floor. I was able to then take a piece of fine sandpaper and sand down the repair just a bit to make it as flush as possible. At this point, I literally can't see the repair unless I'm either looking right at it, or sitting on the floor next to it. Even then, it's tough to see. I'm truly amazed with these results.
I'm not a very handy person. Anyone who knows me can tell you that. So I'm very happy with my handy work today.
Frequently Asked Questions
How does Oatey Fix It Stick Work?
From the fine people at Lowe's: "Epoxy putty is a two part epoxy compound that is used for multi-purpose repairs such as sealing, patching and mending. The aluminum filled material can be hand mixed and will harden in minutes. Once the repair is made and the material hardens, the putty can be drilled, tapped, filed, sanded or painted."
How long does Oatey Fix It Stick take to dry?
It was under 20 minutes in our experience.
What color does Oatey Fix It Stick dry?
Gray.
---
See more of our Home & Tech Project posts and Home Improvement product reviews.
See all Reviews in our Product Review Portal.
---
Purchase Oatey Fix It Stick
Shop products mentioned in this post and more.
Disclaimer: We may earn a small commission for our endorsement, recommendation, testimonial, and/or link to any products or services from this website. See our Privacy Policy for more.
Oatey Fix It Stick: Final Thoughts
I started the day thinking I was going to have to pay someone to come fix the tile (and possibly the gutter from earlier), and I ended the day fixing both of them for about $10 in material at Lowe's.
What product has recently surprised you?
---
If You Liked This Post
Here are some other products we think you may enjoy!
---
Connect with us on Social Media
---