Simply Color by Schwarzkopf from Influenster
I received a free full size product "sample" from Influenster recently. In this post I'll be reviewing Simply Color by Schwarzkopf. This is an ammonia, alcohol, and silicone free hair color. I did receive this product for free in exchange for my review of my personal experience.
Schwarzkopf
This company, named after German chemist and pharmacist, was founded over 120 year ago. They developed the first liquid shampoo in the European market in 1927 and have been an innovator in hair care for decades. They have a line of hair care products from color, to styling products under some of their other lines including LIVE, Oleo Intense, and göt2b.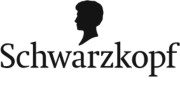 Schwarzkopf has currently released their mission to reduce packaging waste and become a more sustainable company. Find out more about their sustainability mission here.
This Product: Simply Color by Schwarzkopf
Simply Color by Schwarzkopf is a newer product within Schwarzkopf's product line. It boasts 0% Ammonia, Silicone, and Alcohol. The product's carton is 100% recyclable and the carton lid is also compostable which aligns with their sustainability mission mentioned above.

As of the date of this post, there are currently 17 shades in this particular product line ranging from jet black to light blonde. See their portfolio page for the complete product line.
influenster vox box
As with my JLo Beauty Vox Box, I was contacted by Influenster via email, filled out a survey and then it was decided that as per my answers I was eligible for this product. I received another email letting me know a box was coming my way.
Learn more about Influenster!
I was very happy to find my Vox Box in a pile of mail we received while away for a week. I opened it up immediately to see what was inside.
Simply Color by Schwarzkopf – review
As with most hair color, you should perform an allergy test 48 hours before you plan to actually use the product. In saying that, I've never done that. But don't do as I do… Do as I say.
This product did not have that overpowering odor that most hair color does. This is due to the 0% ammonia. I believe that this, plus the lack of alcohol and silicone helps in this product not irritating my scalp.
Stylists don't read this next sentence. Just skip to the next paragraph. I've been using home color for years and even having my hair done in a salon, hair color irritates my scalp. I just always assume that's how it was and that was that. But not Simply Color by Schwarzkopf.
Inside your package you will find:
Simply Color by Schwarzkopf box
of Color Cream tube
Applicator Bottle with Developer Lotion
Nourishing Conditioner tube
1 Pair of Gloves
Instruction Leaflet
Instructions
I brushed my hair out, and put on my gloves. They advise to add a barrier around your hairline to stop the color from irritating your skin. I don't do that either. Once the color is applied and I'm waiting for it to take, I will just use a bathroom wipe on my skin. If you are worried about staining your skin though, petroleum jelly or conditioner are said to work just fine.
If doing an all over coloring, you'll start mixing by squeezing the contents of the Color Cream tube into the applicator bottle. Add the cap back on to your applicator bottle and shake. This will mix the two together. Then start application in sections on your dry, unwashed hair. Make sure each section is saturated. Continue until all hair has been saturated.
I've seen some reviews where the entire bottle didn't cover some people's heads. I didn't' have that problem. I do have decently long hair. Though it is thin, I have a lot of it. So, in my personal experience: lack of product was not an issue. I even had left over product which I used to make sure everything was saturated.
Wait 30 minutes, 45 if you have persistent grays. You can check on their site or in the package for instructions for reapplication.
Once time has passed, rinse your hair until the water runs clear. Shampoo, then rinse again.
Apply the conditioner to towel dried hair. Dry and style as usual. Or at least that's what my instruction leaflet said. The video below is helpful if you prefer to watch as you do. This video also instructs to apply the conditioner, let it sit, then rinse.
Ease of Use
I found Simply Color by Schwarzkopf incredibly easy to use. With just a few simple steps, and less than an hour of your time, you can freshen up your hair color. I listed to a podcast while I did my hair, and made the most of an afternoon.
Simply Color by Schwarzkopf Results
I'm loving the final result! My hair looks shiny and feels super healthy. I also didn't have to deal with that "post color" smell afterwards.
Frequently asked questions
Is Simply Color by Schwarzkopf safe?
The formula is dermatologist tested and is free of PPD and PTD (chemical substances found in many hair dyes which are linked to allergic reactions and skin irritations).
---
See more of our Health & Beauty product reviews.
See all Reviews in our Product Review Portal.
---
Purchase Simply Color by Schwarzkopf
Shop products mentioned in this post and more.
Disclaimer: We may earn a small commission for our endorsement, recommendation, testimonial, and/or link to any products or services from this website. See our Privacy Policy for more.
Simply Color by Schwarzkopf – Final Thoughts
I would 100% purchase this product again. The color was long lasting, was easy to apply, and looked fantastic afterwards.
---
If You Liked This Post
Here are some other products we think you may enjoy!
---
Connect with us on Social Media
---